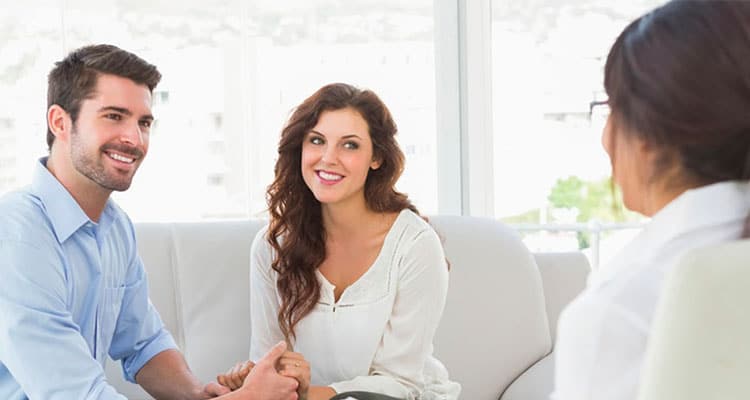 Relationship Counseling
Relationships form the backbone of human happiness and survival. As social beings, men and women are meant to be together in many different roles such as parents, children, siblings, colleagues, spouses, grandparents, and more. Each relationship has a dynamic that is different from the other whether or not it involves the same person. Every relationship needs work and commitment to keep it working and happy.
We at RV Counselling pride ourselves in helping people deal with difficulties faced in relationships such as, between parents and children, couples- married or in a live-in relationship, or colleagues or friends, and more.
Marriage seems to be the most fundamental relationship that gives birth to several others in a person's life. In India, marriages are between two families and cultures and not just two people. That can sometimes create tricky situations between couples. This is where RV counselling uses its experience and expertise to help you navigate through Couple's Therapy.
At RV Counseling we use Couple's Therapy to help individuals involved in a romantic relationship to understand other's perspectives better and improve relationship satisfaction. We follow a three-step approach:
Focusing on a particular problem at a time such as addiction, intimacy, or spending habits

Focusing on the relationship and not the individual

Focusing on solutions and transformational interventions
Divorce: Before and After
As much as two people try, sometimes the worst happens and they consider going their separate ways. We are here to help in figuring out your next step if you or your loved one is stuck in a relationship that seems to suck the life out of everyone involved.
We at RV counseling try several interventions before we explore the idea of divorce. Our therapists will not suggest divorce and take utmost care to insist that it should be the last resort if and only everything else has failed to work.
However, once it comes to the point where divorce is being considered by one or both partners we explore the various feelings and thoughts involved in it such as grief, anxiety, shame, fear, anger, and more. We do not promise to make a decision for you rather we will talk you through the difficult feelings and thoughts and help you arrive at a decision. Our therapeutic intervention will make the pain and stress bearable.
Divorce often takes a long time to finalize and this time is certainly taxing for both the families involved. We help you process the feelings and thoughts during this time and after it.
Remarriage
When considering Remarriage, we recommend taking remarriage counseling. It helps you understand whether or not the remarriage is arising from a need or a want. It's easier and more sustainable to maintain a want than a need. Once you have moved on from your past relationship and are ready to dive into another emotional journey, take the help of a professional to weed out any leftover trauma for you. We help you to navigate through your future endeavors with ease and grace.
Live-in relationships
Live-in relationships are gaining momentum in India now. These relationships share some of the similar dynamics of marriage while having several nuances. We are here to help you through them in a judgment-free and safe environment.