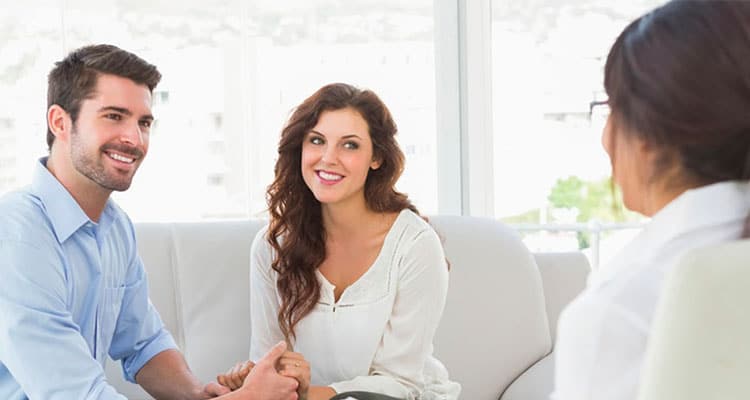 Educational Counseling
In a country like ours, a good education is paramount for a secure future. We have a sizable middle class but a scarcity of resources which means that we are at loggerheads with our fellow citizens always, to rise up the social ladder and have a better future. 
Students and parents today are confused about what, where, and how of education due to an abundance of information. We at RVCS help students and parents both in making the best-suited decisions and choosing an educational institution and a path that works with their personality and individual realities.
Further, we support students in their academic success by helping them develop effective study methodologies. We help them by identifying factors such as Learning Disabilities, test anxiety, procrastination, improper time management, lack of motivation and/or confidence, inaccurate goal setting, and more.
 Sometimes minor behavioral changes such as time of sleeping and eating or sleep hygiene, eating habits, food choices, or certain underlying medical issues can alone make a huge difference in a student's performance and overall quality of life. Factors such as the behavior of family and friends, inner conflicts, may be contributing to their academic performance 
We help them diagnose the problem and formulate strategies to fix the same. We also help students make education-related decisions. We support both the student and the family in making better choices and learning coping skills for the future. We help them with techniques such as mindfulness, meditation, yoga, EFT, and more.
We further support students with small changes such as class scheduling, school adjustment, absenteeism, and study habits.
Steps Involved:
We first do a detailed intake. wherein we ask questions and understand the issues faced by the client.

Next, we administer a battery of tests for Psychometric Assessment to reach a Diagnosis. These include IQ assessment, assessment for Learning Disorders, ADHD, and other potential causes of the issues raised.

Finally, we report the results to the parents and family if the client is underage and to only the client if they are adults.

This is followed up with counseling and talking therapy.
Specific Learning Disabilities
Learning Disabilities refer to a variety of disorders that affect the acquisition, retention, understanding, organization, or use of verbal and/or non-verbal information. These disorders result from impairments in certain psychological processes related to learning. The person suffering from these disabilities may have average or above-average abilities essential for thinking and reasoning. Learning disabilities are specific to a certain area and not impairments of the whole brain. These are distinct from intellectual disabilities.
Specific Learning disabilities range in severity. They often interfere with the acquisition and use of one or more important skills. Such as: 
oral language- listening, speaking, or understanding

reading- decoding and/or comprehension

written language- spelling and/or written expression

mathematics- computation and/or problem-solving

organizational skills, social perception, and social interaction.
We at RVCS are adept at guiding and counseling parents and children to deal with various Specific Learning Disabilities such as dyslexia, dysgraphia, dyscalculia, and more. We provide families and children with both essential skills and coping mechanisms. Our expertise lies in diagnosing the problem correctly using scientific tools. We further help and support through counseling and therapy. During this process, we discuss techniques such as mindfulness, EFT, meditation, and more to put your mind at ease while therapy does its magic. During therapy, we work both on improvement in symptoms and development of skills that the child lacks. 
Studying Effectively
Study skills or study strategies are the various approaches applied to learning. They are generally critical to success in school. These skills are often essential for acquiring good grades and useful for learning throughout one's life. Most students fail in examinations simply because they lack study skills and/or good examination-taking techniques.
Study skills are an array of skills that tackle the process of organizing and taking in new information. These skills are also important for retaining information and dealing with assessments. They include mnemonics, which are essentially a system for improving memory. Mnemonics aid in the retention of lists of information; effective reading; concentration techniques, and efficient notetaking.
More broadly, any skill which boosts a person's ability to study and pass exams can be termed a study skill, and this could include time management and motivational techniques.
Study skills are discrete techniques that can be learned, usually in a short time, and applied to all or most fields of study. They must therefore be distinguished from strategies that are specific to a particular field of study, for example, music or technology. They are also different from abilities inherent in the student, such as intelligence or learning styles.
Dr. Roopali and her team help students with acquiring study skills useful for them to gain and develop many other life skills. we gently guide the students towards understanding what is missing and its effects. Further, we help them by acquiring these skills at a pace that is most suited to their individual needs.